Trustees
Emma Marshman – Chair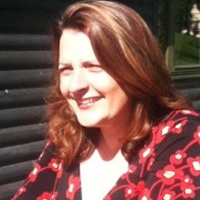 Appointed as Trustee 2012
Emma is currently the Academic Manager Advertising, Graphics, Illustration, TV & Film Set Design and Interior Design BA and Masters Programmes at the School of Design, University of South Wales.
Emma is a graduate of UWIC, Newport and De Montfort Universities. She started her career as a creative in Cardiff and London and on her return to Wales she studied to become a secondary school teacher working at schools in and around Cardiff before moving onto Further and then Higher Education.
Emma has developed strong links with organisations such as TGP Cymru to enable her students to gain experience during their degree course and at the same time giving her students the opportunity to give something back.
As well as teaching, Emma has worked with student groups on community projects and has been heavily involved with youth work, both as a youth leader and running summer play schemes. Emma is passionate about young people's participation. Emma plays the piano and the harp, she also enjoys being creative in her free time and is a keen beekeeper. Emma likes to use her knowledge to inspire others.
Angharad Price – Vice Chair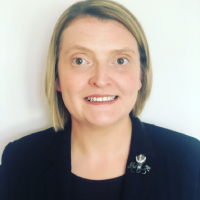 Appointed as Trustee 2013
Angharad Price is an employed barrister who works for the  UK Government Legal Department and lives in Dinas Powys. She was called to the bar at Middle Temple on 22 July 2004.  As a public sector lawyer, her work is varied.
She used to be a Grants Advisor to the Carnegie UK Trust, one of the largest charitable foundations in the UK, which involved being part of the committee who decides which young people's organisations should be given funds to carry out innovative projects.
In 2013, she was awarded a merit for her LLM in Legal Practice by Cardiff University after writing a dissertation on disability discrimination and reasonable adjustments. She is currently studying for a professional doctorate at Cardiff University.
She gave birth to her twins, Tomos and Ffion in November 2016 and is currently studying Welsh so that she can pass it on them.
Carwyn Griffiths – Treasurer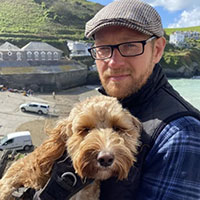 Appointed as Treasurer 2022
Hi, my name is Carwyn Griffiths. I am a financial controller at Wales and West Housing Association, one of the largest providers of social housing in Wales. I am really pleased to be able to help out as a trustee at TGP which is in addition to a role as a trustee at a small housing association in the West of England as well as for St John Ambulance Cymru. When I am not walking the dog, Griff Griffiths, I like to do a lot of reading and I am a Manchester United fan and love to go to the stadium to watch Wales play rugby.
Lauren Kinsey – Trustee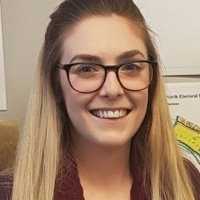 Appointed as Trustee 2019
Lauren is a Senior Caseworker and Communications Officer for a Member of Parliament in Cardiff and lives in Cwmbran.
With her dual role, her work is varied. Lauren works directly with individuals and families seeking support from their MP, with a heavy focus on community outreach. Lauren is also responsible for the MP's political communications and campaigns both locally and nationally.
Lauren also has experience working in the National Assembly for Wales for an Assembly Member, and in policy and campaign roles in the housing and voluntary sector. Lauren graduated from the University of Exeter with a BA Politics and French.
Outside of work, Lauren volunteers with the Alzheimer's Society and is a Dementia Champion- providing information sessions to community groups and businesses to help establish a more dementia friendly community. Lauren also loves to travel with her partner.
Tania Ansell – Trustee
Appointed as Trustee 2022
Tania Ansell has a wealth of experience of working in the third sector for over 10 years, firstly at a local hospice and more recently as a fundraising engagement manager for a national charity supporting children and young people with cancer.
Tania previously worked in the NHS as a medical secretary supporting a busy general surgical department and co-ordinating consultants' day to day workloads.
Tania enjoys her job immensely and loves making a difference. She now works directly with families and young people to make sure they have access to the financial, emotional and holistic support they need. She helps build strong relationships between the charity and the service user. Tania encourages and supports people who want to be fundraisers whilst finding new and innovative ways to keep donors engaged.
She has completed her certificate in fundraising through the Chartered Institute of Fundraising.
Tania left the care system in 1998 and brings her passion, empathy and experience to her trustee role. She wants to help our TGP Cymru families have a voice and a positive outlook for life when navigating their way through the system.
Tania has a 6 year old daughter and lives with her husband and 2 cats in Cardiff. She likes going to the movies, taking family holidays and enjoying cosy weekends at home.